Welcome to Bountiful Life, your trusted destination for comprehensive holistic health and wellness services.
Our team of trustworthy providers are here to help you experience abundant health in body, soul, and spirit. With a compassionate and collaborative approach to care, we look forward to partnering with you on your care and exceeding your healthcare expectations.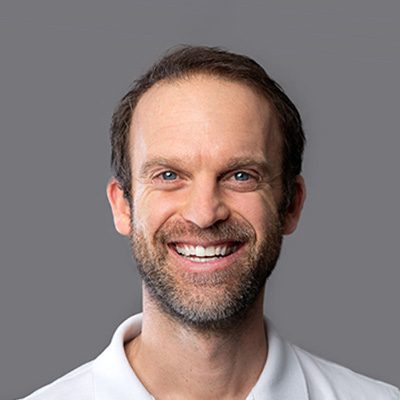 Owner, Chiropractor
Michael LaBounty D.C.
A Passion for Health
Dr. Mike LaBounty's journey into healthcare was inspired by his siblings' pursuit of medical and chiropractic education. However, it was a chiropractic speaker who ignited his calling. Driven by the belief in restoring body balance without drugs or surgery, he immediately knew that chiropractic was his path.
DIVING INTO CHIROPRACTIC
Dr. Mike attended and graduated from Palmer College of Chiropractic in Davenport, Iowa. During his time there, he gained valuable experience through internships with a Gonstead chiropractor and an upper cervical specialist. Choosing to focus on the Gonstead Method, he has since been providing Ankeny patients with gentle, tailored care that helps them naturally improve their well-being.
Dr. Mike is an active member of the Iowa Chiropractic Society and the Gonstead Clinical Studies Society (GCSS). He serves on the board of the Gonstead Methodology Institute and educates fellow doctors and students through this organization. As adjunct faculty at Palmer College and Northwestern Health Sciences, he mentors students and welcomes them as interns during their final trimester. Dr. Mike is also a sought-after seminar speaker, sharing his expertise nationwide.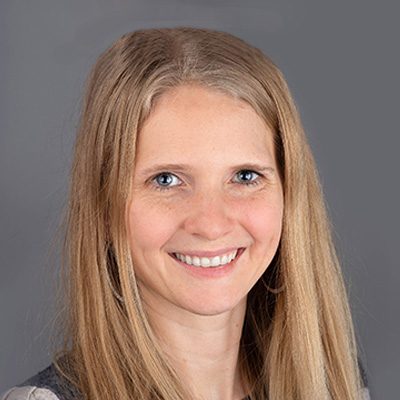 Owner, Certified Nutrition Response Testing Practitioner
Abigail LaBounty
Abigail's personal health journey, along with her family's, inspired her to become a Certified Nutrition Response Testing® Practitioner. Concerned about her one-year-old daughter Rosaline's slow growth and persistent bloated belly, Abigail and her husband Michael embarked on a search for a solution.
Their introduction to Nutrition Response Testing® exceeded their expectations, as Rosaline experienced remarkable improvements in health and happiness, accompanied by significant growth. Abigail also witnessed positive changes in her own well-being and that of her entire family. Motivated to expand her knowledge and help others beyond her immediate circle, Abigail pursued extensive learning and certification, ultimately leading her to introduce Nutrition Response Testing® at Bountiful Life.
Now, Abigail eagerly walks alongside each patient who enters our doors, embracing the journey towards complete health with enthusiasm and dedication.
OFFICE HOURS
Monday
6:00am - 6:00pm
---
Tuesday
6:00am - 6:00pm
---
Wednesday
6:00am - 6:00pm
---
Thursday
6:00am - 6:00pm
---
Friday
6:00am - 6:00pm
---
Saturday
8:00am - 12:00pm
---
Sunday
Closed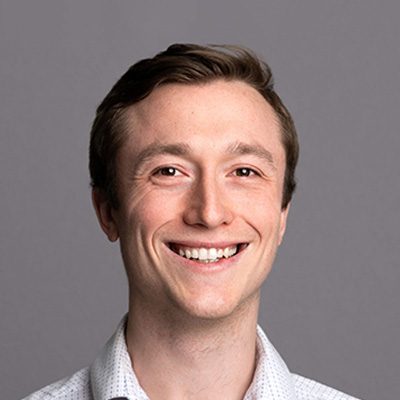 Chiropractor
Dallas Koppes D.C.
Dr. Dallas, married to Dr. Katey and a proud parent of two children, Emmett and Abigail, finds joy in various aspects of life. Besides his devotion to serving the Lord and his family, he delights in exploring nature, socializing, singing, playing the guitar and piano, exercising, and reading. Dr. Dallas's upbringing took place in a small town in eastern Iowa.
During high school, his passion for Track & Field emerged, leading him to discover the power of chiropractic. Utilizing chiropractic care to address running-related issues in high school and college, he developed a fascination with the body's innate healing abilities and how chiropractic can support and surpass our natural capabilities when aligned with the Creator's intentions.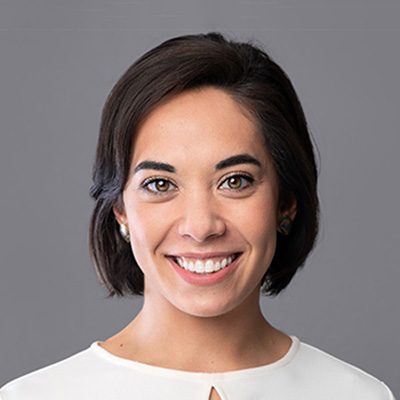 Chiropractor
Katey Koppes D.C., C.A.C.C.P.
Dr. Katey, a proud native of Waukesha County, Wisconsin, has always been an active individual. Throughout high school and undergraduate studies, she engaged in cross country, mixed martial arts, and weightlifting. During her undergraduate years, she also worked as a personal trainer and group fitness instructor.
Having pursued a Kinesiology degree at the University of Milwaukee - Wisconsin, Dr. Katey discovered her true passion while working as a chiropractic assistant. It was an instant realization that chiropractic was her calling.
Attending Palmer College of Chiropractic - Davenport, Dr. Katey actively participated in various campus roles, including serving as a campus guide, spinal anatomy tutor, and officer of the pediatrics club. Her interest in pediatrics and pregnancy was sparked when she overheard a classmate stating that pediatric chiropractic is the purest form of chiropractic. Intrigued, she delved into this field and obtained certifications in Webster's technique and pediatrics through the ICPA. Dr. Katey also recognizes the impact of emotions on overall health and well-being.
Above all, chiropractic has served as a pathway for Dr. Katey to draw closer to God. Understanding the power of the body's innate healing abilities, she sees chiropractic as a blessing in her daily work.
Outside of the office, Dr. Katey cherishes spending quality time with her husband, Dr. Dallas, and their children. Whether it's staying active in the gym or enjoying the great outdoors, she embraces an active and fulfilling lifestyle.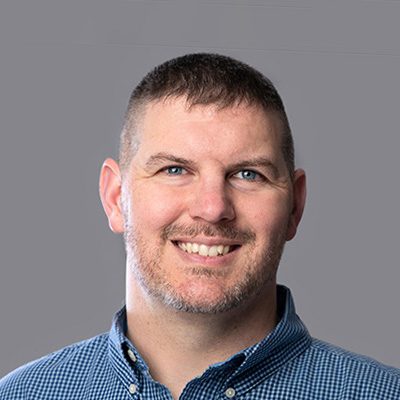 Chiropractor
Michael Miller D.C.
Dr. Michael Miller, originally from Great Bend, Kansas, is a dedicated chiropractor. He and his wife, Kristen, met during their college years and now have three boys: Garrison, Easton, and the newest addition, Hudson. They have chosen to homeschool their children, allowing Kristen to stay home with them.
Throughout his life, Dr. Miller has been involved in various physical pursuits. He has worked as a personal trainer, engaged in Olympic-Style Weightlifting, and taught High School, even coaching football. His love for the outdoors, sports, mountains, and camping is evident. Dr. Miller has a true passion for exercise, weightlifting, and promoting healthy lifestyle habits. Family time is of utmost importance to him, and he takes joy in exploring God's creation alongside his boys.
At the age of 35, Dr. Miller embarked on a career change. Introduced to chiropractic by his wife, who had experienced great results and received adjustments since her youth, he became intrigued by its benefits and potential. After witnessing the positive effects of chiropractic on his family's well-being, particularly in addressing digestive and sleeping issues, he began to inquire about the profession. Driven by a desire to locate and adjust spinal subluxations, improve patients' health outcomes, and enable them to live an active lifestyle, he pursued his chiropractic education. He successfully graduated from Cleveland Chiropractic College in December 2020.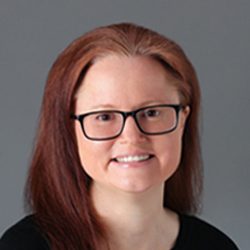 X-Ray Assistant
Racheal Felton
Racheal, a valued member of the Bountiful Life team since 2023, is currently pursuing her Limited Radiologic Technologist Certification from the Iowa Department of Health. She finds immense joy in her roles as both a mother and a grandmother.
During her leisure time, Racheal indulges in activities that bring her fulfillment. She enjoys worshiping, reading, and cherishing moments with her family, which includes her beloved boxer, Belle, and her cat, Branch. Racheal holds a deep passion for nutrition and its impact on our bodies. She actively explores new and healthy recipes, delighting in her creative endeavors in the kitchen.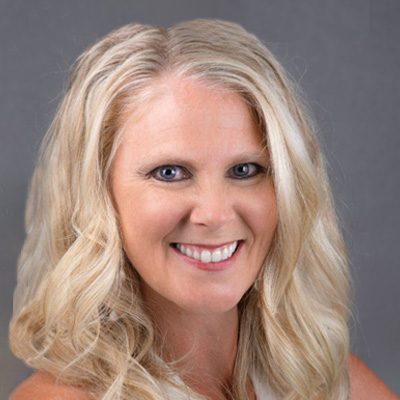 Certified Nutrition Response Testing Practitioner
Leann Subbert
As a compassionate Registered Nurse, Leann's primary focus is on health, wellness, and healing. Specializing in caring for newborns and their families in the Neonatal Unit, she considers it a blessing to provide quality care.
Leann is a certified Nutrition Response Testing Practitioner® and Certified Nutrition Coach. She is enthusiastic about utilizing her expertise to support others in their healing journey. Her ultimate goal is to serve as a bridge between the medical community and natural health, and she is excited to explore the potential of Nutrition Response Testing in achieving this vision.
Certified Functional Medicine Provider
Kristi Bogseth
Massage Therapist
Faith Swanson
Faith is a licensed massage therapist with 8 years of experience, specializing in Deep Tissue, Myofascial, lymphatic drainage, aromatherapy, and orthopedic/sports massage. She is dedicated to helping individuals reach their fullest potential and embrace a preventive lifestyle.
Faith shares her expertise as a teacher at "Body Wisdom Massage Therapy School" in Urbandale, continually expanding her knowledge and supporting aspiring therapists in their professional growth.
Beyond her practice, she engages with the community through activities such as rock climbing, swing dancing, and leading worship at her home church.
Massage Therapist
McKenzie Bushaw
As a Certified Rolfer® and licensed massage therapist, McKenzie specializes in Rolfing® structural integration and lymphatic drainage massage. With a compassionate and proficient approach, she aims to improve balance and provide support to her clients' physical structures, promoting ease and comfort in their daily lives.
McKenzie considers it a privilege to accompany her clients on their wellness journeys, facilitating positive changes along the way.
In addition to her work with human clients, McKenzie has a passion for equine bodywork, which enhances her understanding and expertise. Outside of her practice, she actively contributes to the community by organizing evening programs at the Slater Public Library and leading the high school youth group at her church. In her leisure time, McKenzie and her husband cherish moments with family, enjoy outdoor activities, and embark on exciting travels. They also care for three goats, two cats, and a horse.
Patient Advocate
Caleb Johnson
Patient Advocate
Adrian Noteboom
Patient Advocate
Cammie San
Doctor's Assistant
Stacy Sporrer
Operations Director + Chiropractic Manager
Brittany Wheeler
In-House Accounting + Billing Specialist
Sarah Harsha
Front Desk Manager
Deann Albertson
Finance Director
Lindsey Davis
Marketing Director
Erin Haines
Internal Marketing
Katie Grove
Graphic Marketing
Nelly Watertor
Marketing Intern
Taylor Lors